The Thanksgiving Holiday is one for fun and family. For many people and the growth of Friendsgiving, this time of year takes on additional significance. Why not take your celebrations to another level with some unique items from these Black Owned Brands that you can share with your family and friends?
Black Card Revoked might be the most well known card game of this type for black folks, and with good reason, it's fun and you will always learn something new about the people you're playing with. You want to really have some fun, mix generations of players and generations of expansion packs and see where you end up.
Take your spades games up a notch with a deck or two from The Black Pack. They have several varieties including gold backed and exclusive Martin! themed playing cards. Just make sure you get them back because everyone is going to try to swipe them from you.
Battle your family with your phone and your play list to see who has the best musical tastes with Aux God, a game that combines some of the kinds of answers you might expect from Black Card Revoked with your phone's streaming music.
If you're lucky and live in Chicago you can get a larger variety of pies from this black owned bakery than the rest of us. However, we still have options and if you want to show off a little bit without spending days in the kitchen learning to make a pie, here is an alternative.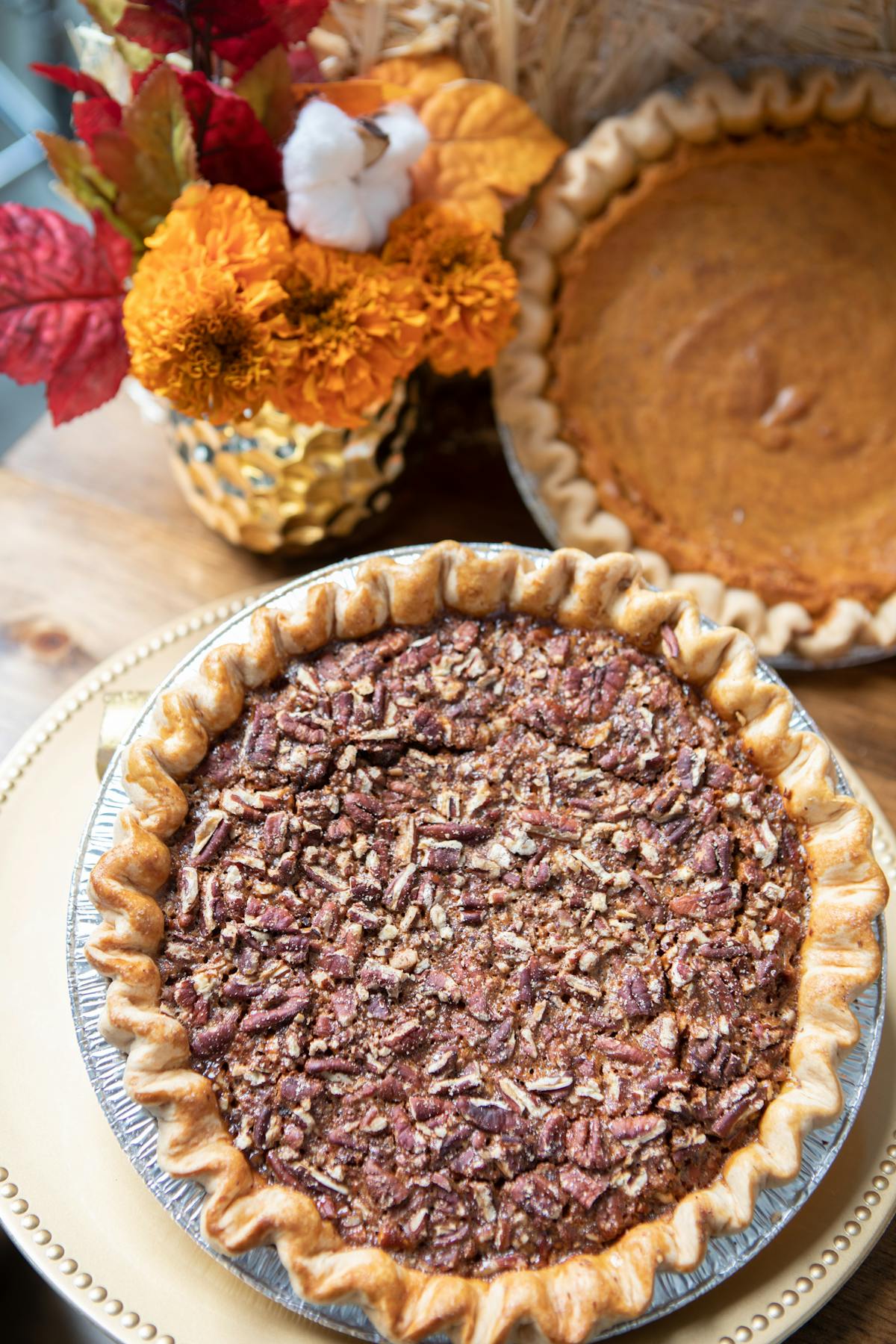 Southern Girl Desserts offers both pecan and sweet potato pie for shipping as well as cookies and bundt cakes. These are some serious down home classics.
Slice up some cheese and serve with some crackers on your Karibe Cutting board, because you wouldn't want to leave something so pretty in the kitchen where no one can admire it. Also keep a look out for when their cast iron cookware becomes available again, in case you need to make some corn bread.
Love Cork Screw has a style of wine for every preference and they have fun looking bottles and labels. These are a great choice for the friendsgiving festivities. There are more than enough styles for everyone to have one that they enjoy.
If you want to bring a bottle that is a little more subdued but still has a little bit of a story, try a bottle from Wade Cellars, the brand of NBA star Dwyane Wade. He isn't the only celebrity with his own line, there might still be some of the bottles from his wife Gabrielle Union's line, or maybe try Domaine Curry from Ayesha Curry and her family.
Maybe you are a little bit more sophisticated and want something a little more relaxing, then give Uncle Nearest Whiskey a try. This is the premium Black owned whiskey in America.
Hey if you guys enjoyed this list, please share it and let us know what kind of lists you would like to see in the future.